Serving those who served us.
For more than 125 years, we have served veterans and their families in need. Through affordable housing, food security, employment services, mental health counseling, and more, we are providing the resources that veterans need to thrive in their communities.
Our new Innovative Dwellings initiative is on a mission to create cutting-edge solutions for veteran homelessness. By repurposing old materials and buildings, we are developing exciting, sustainable solutions to house more veterans than ever before.
Watch how our program in Sacramento is making a difference for unhoused veterans.
VOA In Action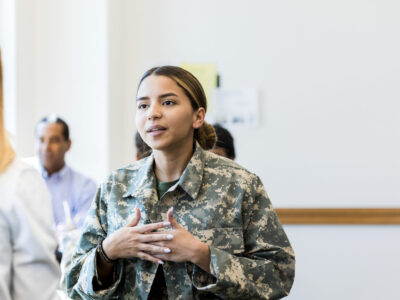 The Shay Moral Injury Center at Volunteers of America offers educational programs for the general public and service providers, such as mental health professionals, medical workers, chaplains, and clergy about moral injury, an affliction of conscience, identity, and meaning because of harm we cause, witness, or experience from others.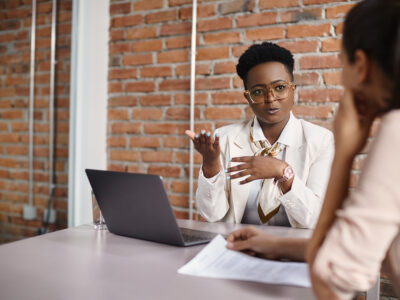 Futures Fund is a social impact investment fund that supports the development and expansion of high impact health, housing and social service models and enterprises within Volunteers of America and as joint-venture partnerships with external community health entrepreneurs.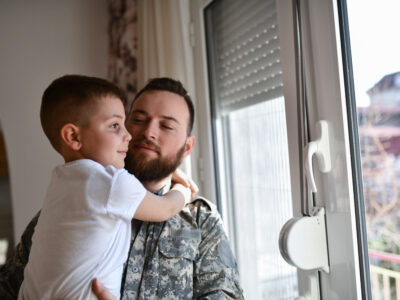 Innovative Dwellings
Our Innovative Dwellings initiative uses modular construction methods to create sustainable, affordable housing solutions for people in need. Across the country, these sustainable housing options are supporting low income individuals and offering supportive services for residents.
2 million meals and services for individuals experiencing homelessness.
7,000 seniors provided with skilled nursing care and assisted living.
5,000 children and their families received education services.
650,000 people received COVID relief.
17,500 people interrupted the cycle of addiction.
106,000 individuals experiencing homelessness cared for, housed and loved.
57,000 kids given opportunities they never would have imagined.
27,000 people housed in our affordable housing units.
28,000 peopled assisted with re-entry and the impacts of incarceration.