Al Payne
"I have always been taught that God has a ram in the bush. Moving to Eagle's Landing under VOA Southeast has taught me that he has a whole herd of rams."
Mobile, Alabama
March 2021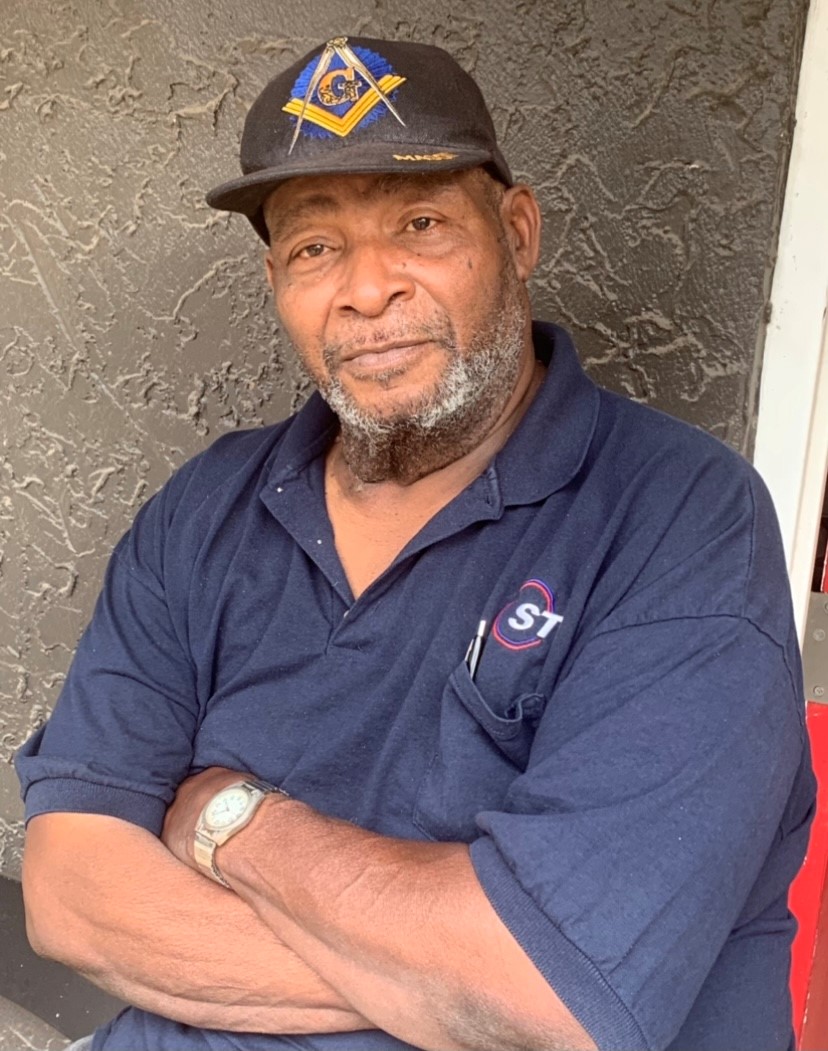 Born in Biloxi, Mississippi in 1956, I graduated high school from MT Blount in 1977 and left to attend Jackson State University. I left college in 1978 to join the United States Army and was stationed at Fort Bragg, North Carolina where I worked as a military police investigator under the directions of the USACIDC. I worked in law enforcement for a total of 19 years in places to include the United States Army, Spring Lake Police Department in North Carolina, Williamston Police Department in North Carolina, and Mobile Police Department in Alabama.
After this time working in law enforcement, I changed careers to become a long distance truck driver for NAVL, which is currently CRST. After suffering a collapse in the function of my kidneys and a heart attack, I was no longer able to drive under a CDL license. After losing my career, it took over 2 ½ years for me to obtain my benefits through the Social Security Administration. With no income and no place to live, the staff at Eagle's Landing transitional shelter for homeless veterans got me back on my feet.
Moving in around the time of October 2018, I had no money, no food, no transportation… not much of anything, but I am so glad that the Eagle's Landing staff was there. From the director to the case managers, all were there for me during my time of need. It wasn't always easy, but they never failed to stick by me through sickness, hospitalizations, and monetary setbacks. Thanks to VOA Southeast and Eagle's Landing, I have become medically, mentally, and physically stronger as well as financially independent. This group ensured that I had a game plan on what I needed to do.
After moving from Eagle's Landing into my own apartment around the time of August 2019, again I was blessed with another ram in the bush entitled the Case Management Services Program through VOA Southeast. This program assisted me greatly in the finishing touches of finding an enjoyable part-time job and advocating for the remaining portions of my Social Security Disability back payment.
As homelessness can strike any of us faster than we may think due to unforeseen circumstances, VOA Southeast and its programs have been invaluable blessings. With the assistance of such programs, I am stable, safe, and independent. My advice to anyone going into Eagle's Landing is that if you follow the rules and work with the staff, then success will be coming to you.